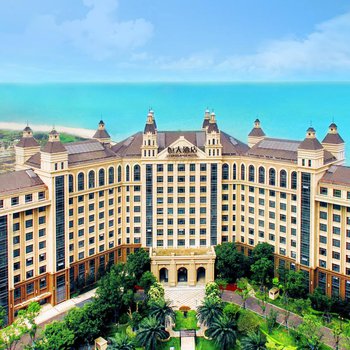 Opened in 2020, the Evergrande Sea Castle Hotel is a great accommodation choice in Qidong.
From the hotel, Qidong Railway Station is approximately 42km away. The nearest railway station is Qidong Railway Station, approximately 42km away. Seeing Qidong's sights from this hotel is easy with Bihai Silver Sand (Venice Hotel on the Sea), Yuantuojiao Scenic Resort and Golden Beach all close by.
In their spare time, guests can explore the hotel's surroundings. Airport pickup can be arranged by the hotel upon request. Guests of this Qidong hotel can make use of the parking facilities.